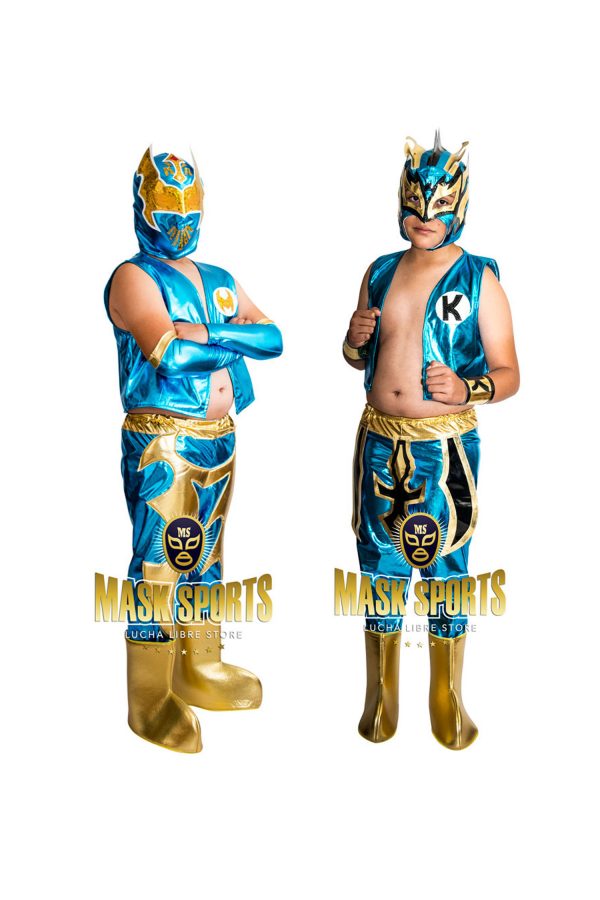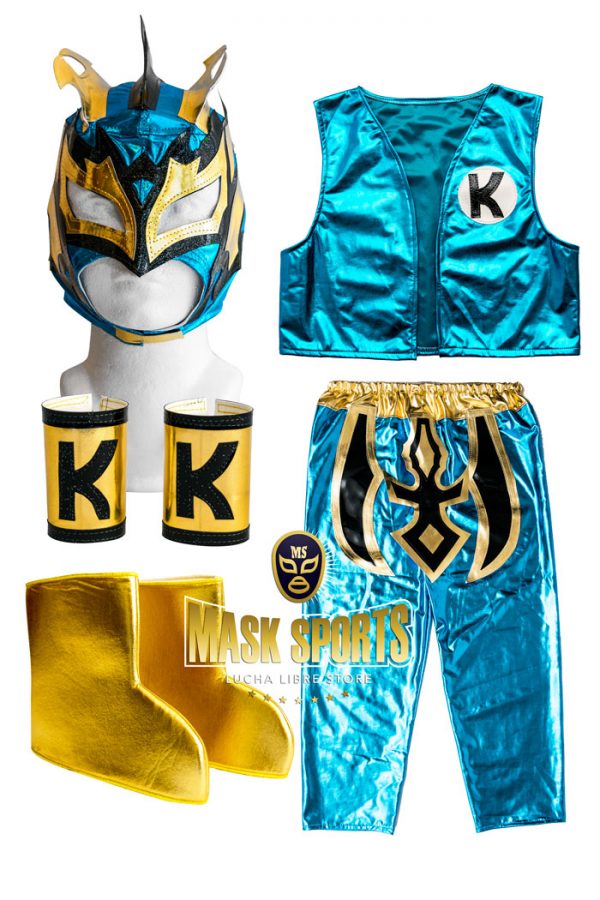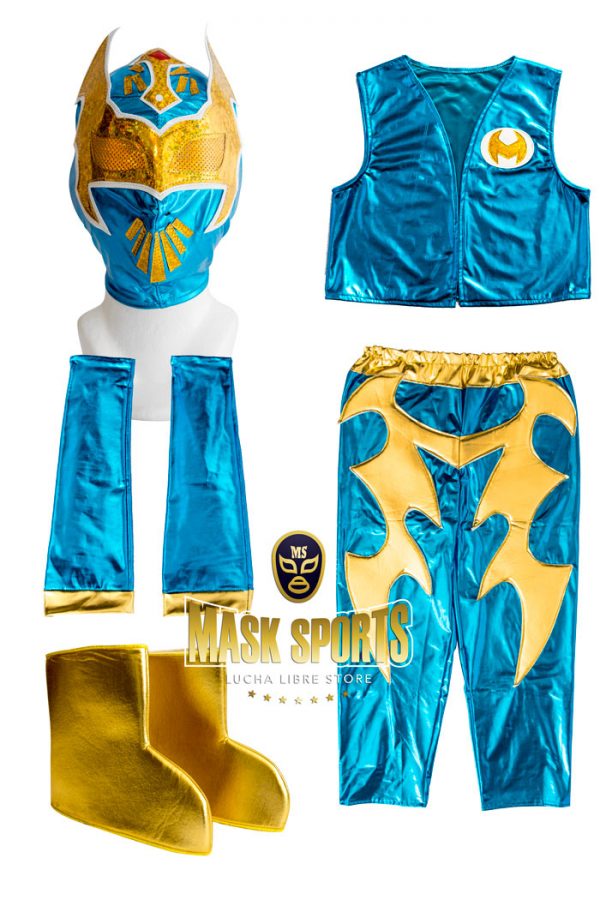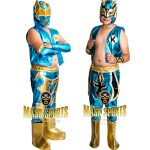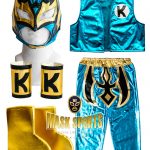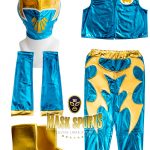 Kid Costume Combo Sin Cara and Kalisto in turquoise color
$80.00
Kid Costume Combo Sin Cara and Kalisto in turquoise and gold color
This listing is for a brand new costume lycra mask and pants, as used by luchadores in their walk to the ring.
Description
Kid Costume Combo Sin Cara and Kalisto in turquoise color
This costumes and accesories are brand new, never been used and 100% made in Mexico by the most prominent mask makers.  Materials and stitching are high quality. Lucha Libre masks are excellent for sporting events, costume parties, wedding favors, children's parties, halloween costumes and overall wholesome FUN!
Two costumes for special price!